You might be surprised to learn that there are quite a few drop ship suppliers out there. In fact, the drop shipping business model has become quite popular in recent years, as it offers a fantastic way for entrepreneurs to start their own online businesses with relatively little upfront investment.
However, not all drop ship suppliers are created equal. Some are much better than others in terms of quality, customer service, and overall reliability. That is why it is important to do your research and choose a supplier that you can trust.
Here is a list of popular drop shipping suppliers, but first let us explore what drop shipping is and some pros & cons. Plus, check out our tips on choosing the right dropship supplier for your business.
Drop shipping is a type of business model where businesses sell products without having to carry any inventory. When a customer orders a product from the drop shipper, the drop shipper will then order the product from the supplier and have it shipped directly to the customer. A good system will make this process automated. This allows businesses to sell products without having to invest in inventory or worry about shipping. And in some cases, managing returns too.
What are the benefits of drop shipping?
There are a few key benefits of drop shipping. First, it is a terrific way to start an online business with little upfront investment. Second, you do not have to carry any inventory, which means you do not have to worry about storage costs or stock levels. And third, drop shipping allows you to offer a wider range of products than you could if you were carrying your own inventory.
How does drop shipping work?
Drop shipping is a fairly simple concept. First, you need to find drop shippers who are willing to work with you. You can find drop shippers by searching online or contacting manufacturers directly. Once you have found drop shippers, you will need to set up an account with them and list their products on your website or marketplace. When a customer orders a product from your site, the drop shipper will ship the product directly to the customer. You will then need to pay the drop shipper for the product, minus any shipping costs.
What are some of the challenges of drop shipping?
While drop shipping is a wonderful way to start an online business, there are a few challenges you should be aware of. First, it can be difficult to find dependable drop shippers. Second, you may have to deal with returns and customer service issues. And third, drop shipping can be a bit more complex than other types of businesses, so you will need to make sure you understand how it works before getting started.
How to pick a drop shipper
There are a few things you should consider when picking drop shippers.
Store App tips on picking a drop shipping supplier:
Product Quality – You must find a drop shipper with high-quality products. Otherwise, you will likely end up with unhappy customers.
Product Selection – You'll also want to make sure the drop ship suppler has a wide selection of products. This will give you the ability to offer a variety of products to your customers.
Pricing – Be sure to compare pricing between drop ship suppliers. You will want to find a one with competitive pricing so you can make healthier profits.
Shipping Costs – Shipping costs can eat into your profits, so be sure to find a drop ship supplier with reasonable shipping rates.
Customer Service – It is important to find a drop shipping suppler with good customer service. This way, if there are any problems with an order, you will be able to get help from the drop shipping supplier. Better still, choose one with a track system for both you and your customers to use.
Order Fulfilment – Make sure they can fulfil orders quickly and accurately. Otherwise, you will end up with unhappy customers.
Return Policy – Be sure to find a supplier fair return policy. This way, you will know how to manage returns if they occur. Better still, choose a supplier that can manage returns too.
Payment Terms – Find out what payment terms the drop shipping supplier offers. You will want to make sure you are comfortable with the payment terms before listing their products on your site.
Minimum Order Quantity – Some drop shipping suppliers require a minimum order quantity. Be sure to find out what the drop shipper's minimum is before listing their products.
Reputation – It is important to find a supplier with a good reputation. Otherwise, you could end up dealing with frauds or poor-quality products.
Ecommerce platform Integration – Finally, choose a drop shipping supplier that has invested in technologies that allows you to integrate your store so that ordering, delivery, and returns are automated and synchronous with your management systems. It is recommended that you use an eCommerce platform that has these integration systems in place.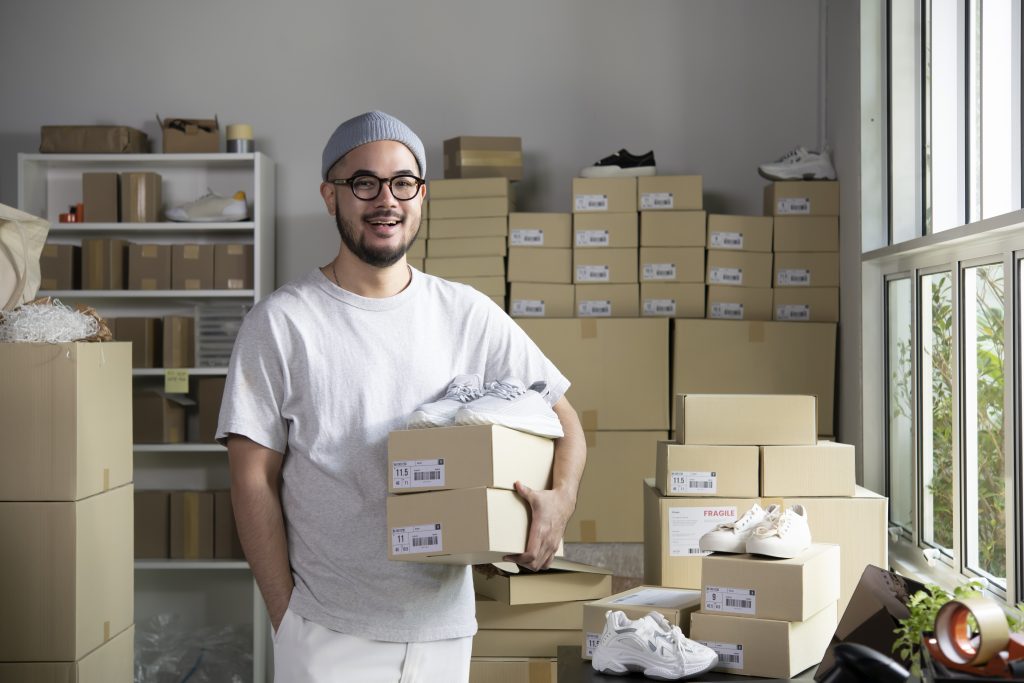 9 Drop shipping Suppliers
Wholesale2b – Wholesale2B is a drop shipping supplier that offers its customers low prices on a wide variety of products, including electronics, apparel, home goods, and more. With over 100+ dropship suppliers in their network, Wholesale2b can help you get the best deals on the products you want to sell.
Spocket – Spocket is a drop shipping company that specializes in delivering high-quality goods from US and EU suppliers. They provide a comprehensive variety of items, including electronics, home products, fashion, and more. Spocket also offers free delivery on purchases of $500 or more. Spocket is a drop shipping marketplace where you can locate and engage directly with US and EU drop shipping suppliers.
Syncee – Syncee links online retailers with drop shipping suppliers from around the world. You may discover drop ship items in a range of categories, including electronics, beauty, fashion, and more. Syncee also provides a free trial so you can evaluate out their service before signing up for a paid membership.
Alibaba – Alibaba.com is a Chinese drop shipping supplier that offers reliable services to businesses worldwide. You can find what you need for your store on Alibaba, as well as take advantage of their trade assurance program to protect buyers from supplier scams. Alibaba.com brings you hundreds of millions of products in over forty different major categories, including consumer electronics and machinery.
Doba – Doba is a popular drop shipping supplier. They have a huge inventory of products, including electronics, apparel, home goods, and more. They also offer a 14-day free trial, so you can try out their service before you commit to anything.
DHgate – DHgate is an online wholesaler that connects buyers from all over the world with Chinese sellers who provide a wide range of items, including clothing, accessories, computers & networking gear, consumer electronics, and more. They provide a buyer protection plan, a secure refund policy, express delivery, and shipment tracking on every transaction.
Salehoo – Salehoo is a large wholesale supplier directory and seller community on the Internet. It offers tools, methods, and training to help eBay merchants and other internet traders establish stable, lucrative businesses. Salehoo is a drop shipping firm that provides a wide range of goods, including electronics, apparel, home items, and more.
eSources – UK's largest directory of verified wholesale suppliers, drop shippers, and trade leads. They give businesses reliable information on wholesale offers from around the world so they can get started quickly and affordably with running their retail business. Their expansive database is free to browse for buyers looking to make international connections.
Printful – Printful is a print-on-demand drop shipping supplier that may be utilized by graphic designers, painters, sports teams, musicians, and other artists wanting to sell branded items or merchandise. T-shirts, posters, mugs, phone covers, and other goods are available for drop shipping through Printful. Additionally, Printful provides a wide selection of customization choices so you can develop distinctive products that your clients will appreciate.
At Store App, we make it easy to connect directly to several drop shipper suppliers such as Alibaba, Wholesale2B, Spocket, Printful, and Syncee, A great place to start your drop shipping business is here
---
Store App| Build your online store in less than 10 mins and sell anywhere online:
Facebook, Pinterest, Instagram, Amazon, Google, WhatsApp all through one single dashboard.
Store App| Make use of our in-built digital marketing tools to grow your business: